In-Building Wireless
Cellular & Public Safety Solutions
Why is it needed?
Recent studies show that 80% of wireless usage occurs inside of buildings. Employees, customers and public safety personnel require wireless cellular coverage throughout your facility or campus.
Building Code Changes
Recent changes in building code specifications may require public safety signal coverage enhancements.
Custom Wireless has the resources and proven experience to fulfill your In-Building wireless needs, from a simple booster in a small building or area, to complete wireless coverage for your multi story, multi-building campus utilizing a fiber DAS (distributed antenna system).
Get the specific In-Building Wireless Services you require.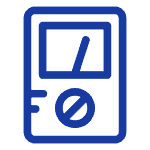 Site Survey
Where there is no existing In Building Wireless SYSTEM, Custom Wireless, through its Site Survey offering, provides an assessment of the engineering and physical impact of implementing an In Building Wireless SYSTEM within your facility or campus.
This is the proper first step to the wireless solution that will fulfill your requirements.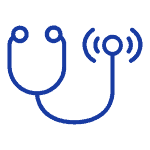 Health Check
Where an existing In Building Wireless SYSTEM is not performing up to expectation, Custom Wireless, through its SYSTEM Health Check offering, provides visual evidence of coverage gaps, in the form of heat maps, as well as an engineering report that details the corrective actions associated with any coverage or capacity issues.
A review of the carrier configurations, that provide input to your SYSTEM, is also included.
We can resolve issues through design modification alone.

Design
Our In Building Wireless SYSTEM Design offering is the cornerstone of our In Building Wireless SYSTEM Services Suite.
Our integrated engineering processes, utilizing the State-of-the-Art 

 Design Software, allows for ease of implementation, upgrades, monitoring and maintenance.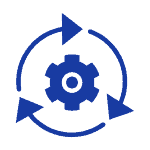 Implementation
Our In-Building Wireless Implementation teams will interface with you and our Engineering team to insure a professional installation.
All of our In Building Wireless SYSTEMS are installed in a manner that thoughtfully integrates current and future In Building Wireless infrastructure needs.
We realize we share valuable closet and ceiling space with other "utilities" and we install accordingly.

Monitoring
Our In Building Wireless SYSTEM Monitoring offering provides 24/7/365 monitoring of all parameters necessary for uninterrupted operation, plus any additional functionality requested by our clients.
Most potential problems can be pro-actively resolved utilizing this service.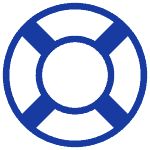 Maintenance
Our In Building Wireless SYSTEM Maintenance offering provides efficient and timely repair of the installed system in accordance with all agreed upon service level agreements.
The detailed reports and prints we produce during the design and implementation phases, along with the information provided through our IOT monitoring service and customer input, provide our maintenance technicians with a basis of understanding that allow for quick resolution.