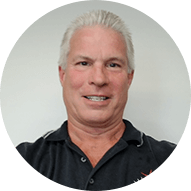 Tom Brown, Founder and President of Custom Wireless Inc.
Established in 1999 and based in Milwaukee, WI, Custom Wireless, Inc. was formed to provide exceptional value for our customers.
The combined experience of our competent staff and the highly rated quality workmanship by our customers continues our preferred status amongst Telecommunications Contractors in the Midwest.
Our company began providing macro cellular services for the largest national and regional cellular providers in many markets across the Midwest and beyond.
In early 2001, we incorporated In Building services such as DAS and Small Cell for Cellular carriers, Public Safety, and a variety of enterprise customers.
We have partnerships with various industry contractors to best serve our customer's unique project requirements.
We are poised to fulfill the need for 5G services to continue the buildout of wireless networks into the future.